TOO HOT TO HANDLE E LA MAGIA DEI REALITY SHOW
Fino ad ora mi sono sempre soffermata solo su una piccolissima parte dell'universo Trash, ovvero il cinema, lasciando in un angolo un vasto mondo altrettanto brutto e becero che non può continuare ad essere ignorato…sto parlando dei Reality Show.
Sono sempre stata attratta da programmi spazzatura, probabilmente perché sono stata cresciuta a pane e Uomini e Donne grazie a mia nonna, anche per questo continuo ad avere un profondo legame con la televisione e penso di essere rimasta l'unica persona sotto i 50 anni a guardarla. Non so voi ma io passavo pomeriggi interi incollata su Mtv a guardare Geordie Shore, The real Housewives, Teen Mum… e si, ho avuto un'infanzia molto particolare.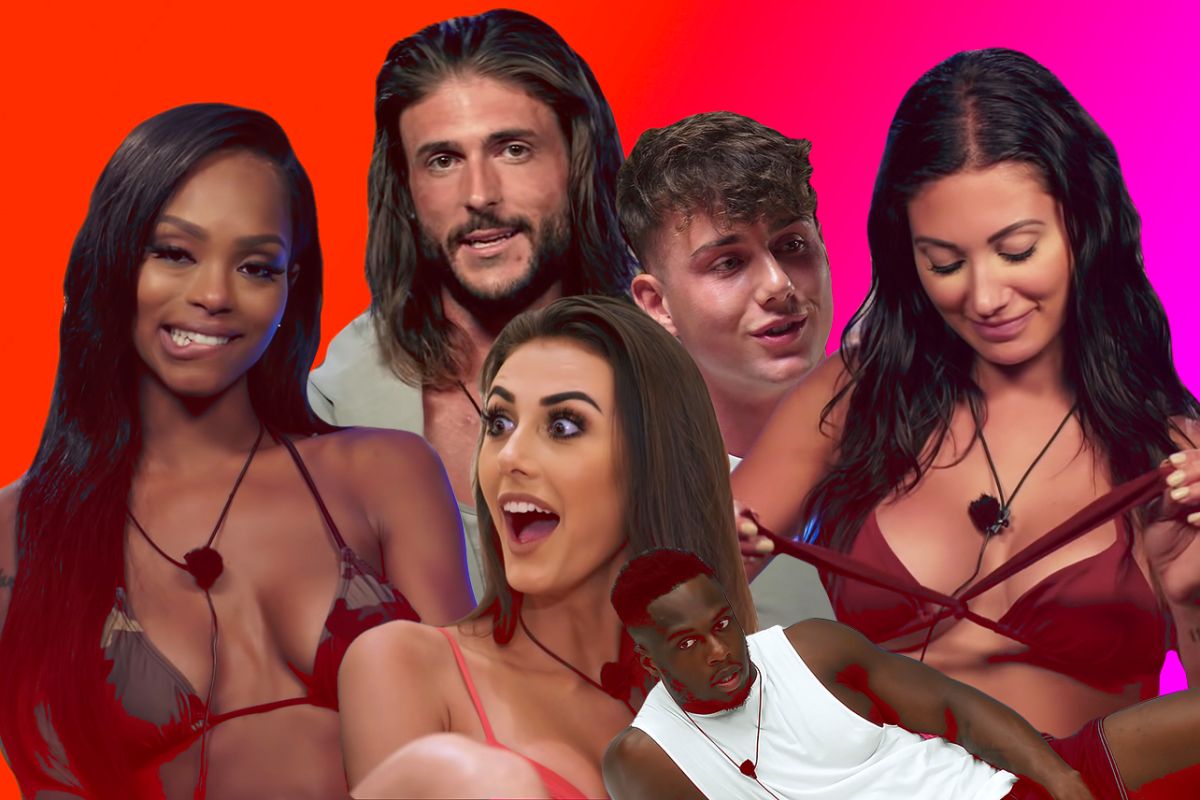 Per quanto mi piaccia far riaffiorare vecchi ricordi, oggi vi voglio parlare di un programma tutto nuovo, uscito il 17 aprile 2020, indovinate dove? ovviamente sulla nostra piattaforma preferita…Netflix. Sto parlando di Too Hot to Handle, un reality diviso in 8 puntate sulla falsa riga di Ex on the Beach e Temptation island. Chiaramente anche qui i protagonisti sono rinchiusi in una lussuosa villa sulla spiaggia, così da poterli inquadrare mezzi nudi tutto il giorno senza particolari problemi. Ma tralasciando la poca originalità della cosa, il format di questo programma è riunire 5 maschi ultra palestrati di un metro e novanta l'uno, e 5 femmine, tutte pseudo-influencer di 40kg, per insegnargli ad aprirsi emotivamente e trovare l'amore. 
Le regole del gioco sono abbastanza semplici, i single non potranno fare attività sessuali di nessun tipo, sono esclusi anche i baci e l'autoerotismo. Se riusciranno a tenere le mani a posto per tutto il periodo del gioco vinceranno $100.000 dollari, in caso contrario ad ogni infrazione il montepremi diminuirà.
Ovviamente i concorrenti ricalcano lo stereotipo dei belli senza cervello che pensano solo al sesso, quindi le scene trash non mancano di certo. A rendere il tutto ancora più finto ed imbarazzante c'è Lana, ovvero un assistente vocale che funge da conduttrice. Ogni volta che deve comunicare qualche nuova regola o notizia I concorrenti vengono radunati tutti assieme e, considerato che nessuno di loro è un attore, hanno spesso reazioni fintissime e senza senso. Inutile dire che tra le varie coppie uscite vincitrici nessuna si frequenta ancora, guarda te che caso, e io che pensavo fosse un reality show incentrato sul trovare una relazione seria e stabile.
Era davvero necessario creare l'ennesimo Reality show con un format già visto e rivisto? Certo che no. Noi continueremo a guardarlo solo perché il trash deve essere sempre in tendenza? Certo che si.